"Succat Shalom" is the institution created to brand all these learning and spiritual tourism opportunities. Our mission is to offer enlightened experiences from the heart, to touch the soul.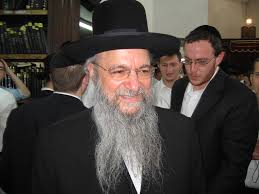 We are organising the 5776 – 2016 Singles Pesach Retreat following the encouragement of Rabbi Yaakov Hillel in Jerusalem, who believes this is a valuable initiative to encourage Ba'alei Teshuva to fulfil the important Mitzva of finding a suitable Shidduch.
What Others Are Sharing About Succat Shalom
I spent half a day in Jerusalem with Succatshalom last year.
It was so well planned, with meetings with various members of the Knesset and journalists.
Celebrating Yom Yerushalayim in such a way was thoroughly uplifting.
Well done to all the team and in particular to Shlomo who took care to make sure each of us felt really special and included.
I have participated in several of the shiurim, organised by Succat shalom for example Rabbi Heller on the Tania has been very inspiring. Personally, It has given me spiritual growth and inspiration to learn more about Kabala and Jewish Studies…
Taking part in these Jewish studies have added great value and meaning into my life. I am grateful to Mr. Shlomo Godsi for all his hard work for organising and hosting these wonderful lessons.
I had the privilege to attend some of the Shiurim. My only regret is missing on the ones I was unable to attend as each and everyone of them, is enriching and fulfilling.
To be able to learn so much in a friendly environment is a ZECHUT and as such I appreciate all the effort Shlomo does in co-ordinating all the various topics and get the best speakers to teach us.
This review is after attended a wonderful Shiur on Rav Yitzchak Hutner's Pachad Yitzchak. The Shiur was deep and intriguing accommodated by warm and friendly company which helped to make it a truly wonderful evening of Torah and socialising. Not to mention the ample amounts of sushi which is always a nice bonus!😄
Every shiur or event that I have been to by Succat Shalom has been either relaxing, fun or absolutely awe inspiring – and sometimes all three! Shlomo Godsi never fails to impress, and I am confident that Hashem will continue to bless him in all the work of his hands; because what Succat Shalom does is what Hashem wants.