Register Here For The Chanukah Retreat for Singles in Jerusalem: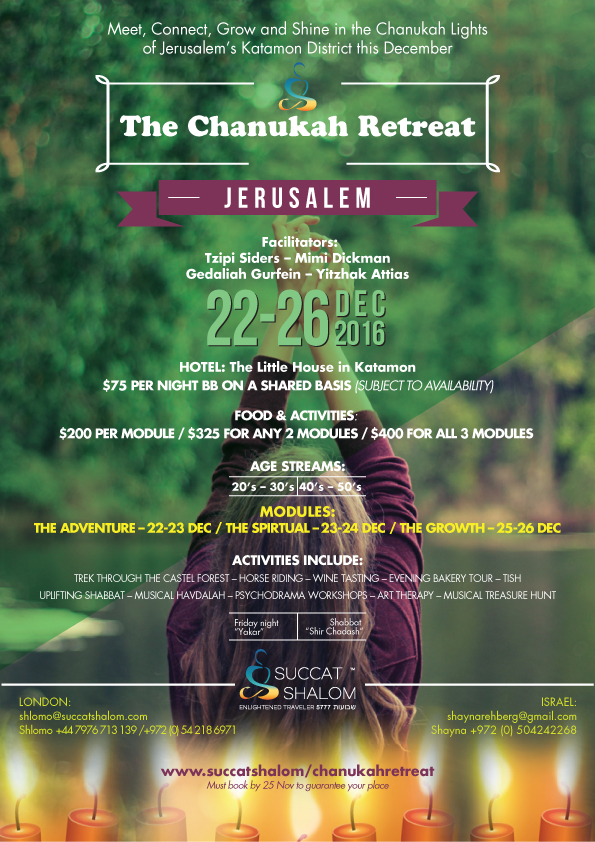 THE CHANUKAH RETREAT – JERUSALEM – 22-26 DEC 2016
Explore Your Spiritual Essence So You May Grow To Recognise Your Soul Partner
Following the success of our Shavuot Retreat in Herzliya and Succot Retreat in Tzfat earlier this year, we are pleased to attach our poster for our third CHANUKAH RETREAT 22-26 Dec in the Katamon District of Jerusalem next month
Our recommended hotel is "The Little Hotel in Katamon" which is offering a specially reduced rate for us of $75 per person per night B&B shared twin occupancy. They currently have 20 rooms available. We are not holding any rooms, so participants must book these asap in order to guarantee availability and certainly by 25 Nov if at all possible.
In response to feedback from our previous Participants, we have offer this Chanukah Retreat in 2 age streams (20's-30's) and (40's-50's).
As the title suggests, this is an invitation for you to explore your Spiritual Essence and really tap into what it is you are looking for in a Soul Partner. Its only when you truly know what you are looking for that you will grow to recognise it when it comes knocking at your door.
We have broken the Retreat into 3 self-contained Modules to allow you to attend according to your time and budget constraints:
Module A  THE ADVENTURE 22-23 Dec

– Horse Riding – Trek in the Castel Forrest – Wine Tasting – Trip to the Zoo – Local Bakeries trek
Module B THE SPIRITUAL 23-24 Dec

– the Shabbat – Friday night Services and Dinner at the vibrant and musical Yakar Shul – Shabbat Service at Shir Chadash – Lunch – Musical Havdalah – Lighting of First Night Candles – Drum Circle – Musical Treasure Hunt
Module C THE GROWTH – 25-26 Dec
– Psychodrama Therapy Workshops with acclaimed facilitator, Tzipi Siders, and Imago Workshops with leading facilitator in this field, Mimi Dickman and ending with a moving and inspirations Closing Ceremony with a special gift to all those attending
The modules allows participants to tap into whatever they are most interested in and most able to afford.
The Registration / Program cost, including all lunch (sandwich and salads) and dinner meals is as follows:
Please also note our forthcoming Retreats:
·       New York – 23-27 Nov 2016
·       Cape Town – 6-13 Mar 2017
·       Jerusalem – 19-25 May 2017
What better way to meet and connect with other amazing Jewish Souls from across the world – Become an Enlightened Traveler with Succat Shalom
Images of the Chanukah Retreat
What Others Are Sharing About Their Experience With Succat Shalom Institute

I spent half a day in Jerusalem with Succatshalom last year.
It was so well planned, with meetings with various members of the Knesset and journalists.
Celebrating Yom Yerushalayim in such a way was thoroughly uplifting.
Well done to all the team and in particular to Shlomo who took care to make sure each of us felt really special and included.
I have participated in several of the shiurim, organised by Succat shalom for example Rabbi Heller on the Tania has been very inspiring. Personally, It has given me spiritual growth and inspiration to learn more about Kabala and Jewish Studies…
Taking part in these Jewish studies have added great value and meaning into my life. I am grateful to Mr. Shlomo Godsi for all his hard work for organising and hosting these wonderful lessons.
I had the privilege to attend … My only regret is missing on the ones I was unable to attend as each and everyone of them, is enriching and fulfilling.
To be able to learn so much in a friendly environment is a ZECHUT and as such I appreciate all the effort Shlomo does in co-ordinating all the various topics and get the best speakers to teach us.
This review is after attended a wonderful Shiur on Rav Yitzchak Hutner's Pachad Yitzchak. The Shiur was deep and intriguing accommodated by warm and friendly company which helped to make it a truly wonderful evening of Torah and socialising. Not to mention the ample amounts of sushi which is always a nice bonus!😄
"Shlomo's vision for personal development and creating connection, perfectly aligns the elements of experiential learning, profound personal growth and fun. Wishing him every success for both the Herzliya retreat this Shavuot as well as for Succot."
I was lucky enough to spend a Shabbat with Shlomo and It was really an incredible Shabbat!! The food was amazing, the hospitality, the conversations, that we had at the Shabbat meals, were great. Tzfat is just an incredible place. There is a feeling of spirituality and calmness that is almost tangible and I loved every moment of the Shabbat!! Thank you so much, Shlomo and I look forward to coming again soon!! Thank you for an amazing Shabbat!
"Hey Shlomo, I wanted to thank you for providing and hosting such a lovely and memorable Shabbat dinner. I had such a good time and felt so welcomed in your home. You have a wonderful heart and I'm grateful to have met you. Stay in touch:)"
"I was lucky enough to spend a Shabbat with Shlomo and It was really an incredible Shabbat!! The food was amazing the hospitality the conversations that we had at the Shabbat meals were great. tZfat is just an incredible
place there is a feeling of spirituality and calmness that is almost tangible and I loved every moment of the Shabbat!!than you so much Shlomo and I look forward to coming again soon!! Thank you for an amazing Shabbat!"
Outdoor Adventure Workshop
Kfar Uriah Ranch- between Jerusalem and Tel Aviv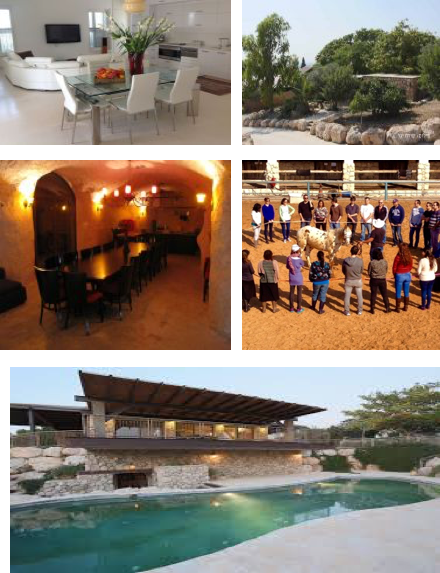 Come join us for a two day workshop, including good company, gorgeous scenery,  meaningful discussion, and personal growth, at the rustic Kfar Uriah ranch. Great weather is expected to escort us as Orit and Glenn Cohen lead the group through natural settings which set the backdrop for growing closer to our authentic selves, and others.
Glenn is a seasoned clinical psychologist as well as a Ministry of Tourism certified tour guide and Wingate certified outdoor facilitator who firmly believes in everyone's ability to grow and realize dreams, even later in life. Orit Avivi Cohen is a certified group facilitator, who uniquely weaves the Listening Circle technique together with Jewish spirituality.
Together, they have created a unique workshop in the natural surroundings of their home in Kfar Uriah, between Jerusalem and Tel Aviv.
Itinerary:
Thursday Dec. 22nd
09:00 Registration and Welcome at the Kfar Uriah Ranch
10:00 Hike from Ranch through picturesque "President's forest" and rolling hills.
11:00 Horse riding and activities through Eshtaol forest and historical "Burma Road".
13:00 Hike and picnic lunch with spectacular views over the coastal plains
14:30 Shower and relax in rooms "back at the ranch"
16:00 Sunset cocktails and wine tasting
18:00 Dinner
20:00 Listening circle group exercise
Friday Dec. 23rd
8:00 Morning walk from ranch to nearby organic, byzantine period "Shimshon Farm"
9:00 Tour of farm including sheparding of goats grazing the hills.
11:30 Horse activity and closing discussion at Kfar Uriah Ranch.
13:00 Shuttle to Jerusalem
Costs:
$200 per person, including food, hiking, horseback riding, winery tour and tasting, workshops, farm activities, and transportation to Jerusalem.
$50 per person shared room in ranch cottage.
Cancellation, Revision Fees and Refund Policy
In the event that a traveler wishes to cancel his/her Singles Succat Shalom reservation, requests must be made in writing by email to Shlomo@SuccatShalom.com. The following cancellation/refund policy will be followed:
| | |
| --- | --- |
| Days Prior to Vacation Departure | Amount of Refund |
| 61+ Days | Full refund minus US $200 cancellation fee |
| 30 – 60 Days | 25% cancellation fee |
| 15 – 30 Days | 50% cancellation fee |
| Within 14 Days of Departure | 100% cancellation fee |
This is NOT a typical Singles Holiday. This is a fusion of classic Rabbinic Chinuch with contemporary techniques in personal growth and development. It is a unique and innovative opportunity to bring together 100 great singles from across the world, to engage, debate, discuss and be challenged to grow and facilitate the growth of others, in a warm, safe and natural environment from which to assess the suitability of a potential partner. We will be creating a community of like-minded spirits to connect in a deep and meaningful way.
We have invited the world's leading Mentors to give over their knowledge and experience so that we can improve in the "Art of Relationships"
We will practice a vocalization meditation of the wild thirteenth-century kabbalist Rav Avraham Abulafia from his sefer Or ha-Sekhel. This meditation attunes our embodied consciousness to sound and vibration and their deeper significance and helps us purify our minds and emotions. One of the fruits of this technique, according to Rav Abulafia, is what he calls "untying knots" of personal limitation, to free us for more expansive awareness and deeper relationships. This meditation is valuable for beginners as well as advanced meditators.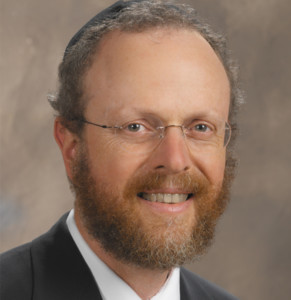 Rabbi Dr. Meir Sendor is education consultant for Livnot U'Lehibanot in Tfzat, Israel. He is also director and facilitator of Tal Orot, a Jewish contemplative society dedicated to the refinement of spiritual and ethical awareness through authentic Jewish meditation practices and study. For thirty-two years he served as the Rabbi of the Young Israel of Sharon, MA, and is now their Rabbi Emeritus. A student of the late Rabbi Joseph B. Soloveitchik, ztz"l, he received his ordination from the Rabbi Isaac Elchanan Theological Seminary of Yeshiva University. He received his doctorate in Medieval Jewish History from Harvard University, under the late Professor Isadore Twersky, ztz"l, and his Masters from Yale University. Rabbi Sendor has served as a visiting professor at Brandeis University, and an instructor for the Me'ah Program of Hebrew College. He teaches Jewish philosophy, Kabbalah, Hasidism, the philosophy of Jewish law, Jewish history, Jewish ethics and medical ethics, has served on Bioethics Advisory Boards, and is a member of the Think Tank of the Elijah Interfaith Institute of Jerusalem. He writes on issues in Jewish spirituality, halakhah and Jewish history. He lives with his wife Anne in Tzfat, Israel.