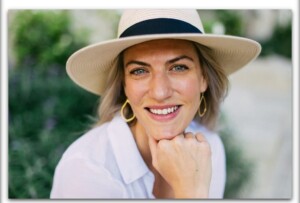 Yocheved Rindenow-Godsi
Yocheved became a licensed Psychotherapist and has worked for over 18 years assisting clients in transforming their blockages, and experiencing the magic and freedom of their true divine selves. She is certified as a Yoga Instructor, Spiritual Life Coach, as well as in numerous Energy Healing modalities.
All this she combines with Jewish Mystical teachings and cutting edge Jewish spiritual technology, incorporating into her work both Kabbalistic & Hassidic sources, with the latest scientific research on Healing and Personal Empowerment.
Yocheved was raised as an Orthodox Jew in San Francisco, in a family that comes from a long lineage of Hassidic Masters, spiritual Teachers and Healers, tracing back to the Baal Shem Tov.
Her goal with G*d's help, is to apply the wealth of knowledge from the wellsprings of Inner Torah to help empower people from around the world to heal their mind, bodies and lives, so that they can experience the happiness they were always meant to, and shine their inner divine light to make an unique difference in the world
Testimonials for Yocheved
"When I first began energy healing work with Yochi, I didn't really know what it was or what we would be doing exactly. I just felt very strongly after meeting her that this was someone who exudes healing & light, & who could help activate my own healing abilities that were latent inside of me. Each session with Yochi is unique, intuitive & precious. To say I recommend working with her is an understatement. It is a blessing to be in her presence; to receive her healing transmissions; to learn & share with her. Working with Yochi has changed my life in many ways & enabled me to see myself & manifest a fullness that was a long time coming. There are many different kinds of healers in the world, but Yochi touches that place inside which enables you to heal yourself. This is the greatest gift."
"My work with Yochi continuously guides me towards accessing my own innate power. I have learned how to go within, through holistic work which combines body, spirit and Torah, and listen to my truth from within. With Yochi's help, I have been able to access and trust parts of myself I had never known to make space for, and use that wisdom to inspire me in my own everyday life. Yochi's work is a true gift to the world."
"Being guided by Yochi really opened me to myself!
She taught me how to deal with pain and see above it, how to think positively and let go of destructive beliefs. She taught me to accept myself just the way I am and appreciate my own way of thinking and seeing the world. She taught me how to acknowledge my beauty and live with Malchut in my life. Her understanding accepting eyes and big heart instilled in me the belief that you can heal from the lowest most shattered places, find your light there and create the person I always wished and imagined to be."
"Yochi has dramatically changed my life for the better. Yochi and her centered, kind, and reassuring demeanor always made me feel at ease, and her healing work is unparalleled. I have never experienced as many shifts, upgrades, and as seamless an integration as when working with Yochi, and will recommend her to anyone open to healing and transformation of any kind. My heart has opened and I gained tools for life thank you Yochi!"
"Yochi is amazing!!! I feel great and revitalized after every session! She has given me the greatest tools to self heal and become my own healer. Her wisdom and humility allow her to be such an incredible force in the healing world. Thank you Yochi for enabling me to live my most full and enriched life."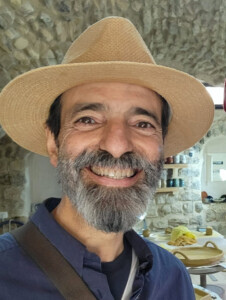 Shlomo Godsi
Born in Kano Nigeria, Shlomo lived most of his life in London, and attended Carmel College Boarding School near Oxford. He graduated from Imperial College with a degree in Engineering, and London Business School with an MBA, where he spent semesters abroad in Stanford and Berkley Schools of Business.
After working in business for many years, Shlomo's side hobby of organizing groups on spiritual  self-development tours to Israel, became his main focus, and he began running wellness retreats in 2015.
Over the last eight years Shlomo has organized over 20 self-development retreats all over Israel, under the Succat Shalom brand.
Shlomo made Aliya to Israel in 2020 and married Yocheved in 2021. Together they live in the old city of Tzfat, organizing experiences aimed at connecting people to their divine soul power.
In 2023, Shlomo founded the Alshech Academy, a learning Institution based in the Alshech Synagogue, the oldest active synagogue in the world, streaming quality Torah in English, to thousands of listeners across the globe.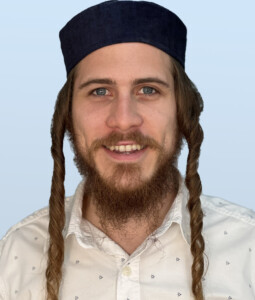 Eliyahu Pereira
Eliyahu Pereira is originally from Miami. He resided in five different countries before moving to Israel in 2010.
For the past three years Eliyahu has been living in the Old City of Tzfat with his wife and baby girl, working in tourism and teaching Torah classes.
He is the trusted assistant  at Yoel Tordjman's weekly third meal on Shabbat, helping to receive and organize the requests from the numerous guests.
Eliyahu Pereira is a co-founder and teacher at the Alshech Academy.
His emphasis is on learning deeper Torah that is applicable to everyday life.
For over 200 lessons and daily videos, subscribe to his channel here:
YouTube.com/@eliyahupereira  and on Instagram: www.instagram.com/elio47kitov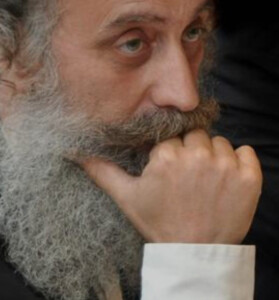 Yoel Tordjman
Yoel Tordjman is an Artist, Writer, Designer, Composer, Teacher, and Mystic. Born in Paris 1960, he has lived in Israel since 1989, and is joyfully married with children and grandchildren. He was raised in a prestigious family of holy teachers dedicated to Torah and communal service, his great uncle having been the teacher of the Baba Sali. Yoel attended Yeshivat Chidushey Harim Israel, Chassidei Gur, and is a Breslov Hassid.
Part of Yoel's eclectic works of Art is an incredibly moving collection of 613 mixed media paintings that are embedded with the powerful  vibrational messages  of the mitzvot. They have a profoundly healing effect on those who meditate on them, and the spaces they occupy. His social media page received over 700.000 likes, and 80.000 comments from all over the world, with over  seven millions visitors. Since 2012 his paintings have been on exhibit in Tel aviv, Safed, Jerusalem, Paris, and New York.
Throughout his career Yoel has worked as an innovator in bringing new conceptual approaches to revolutionize education and design.  In 1986 he started his own Design & Marketing company, worked as a Consultant for Government Sciences and Technology department,  developed programming for schools across the country,  designed more than 400 advertising campaigns, and company branding for International companies and governmental offices.
Yoel has been a community Leader and Organizer for 45 years, having a far reaching powerful influence through his unique voice, the depth of his Torah teachings, and the wisdom of his insights. Countless people seek out his guidance and light, for how to practically deal with major life problems, as well as live their most optimal life. As a result, his regular teachings have been collected and recorded in the book, The Bridge, so that many more people can have access to this pivotal knowledge.
Yoel and his wife Miriam host an open third meal for Shabbat, where thousands of people from all over the world have come to share in the experience, take in the art and learn from the wellsprings of his Torah teachings.